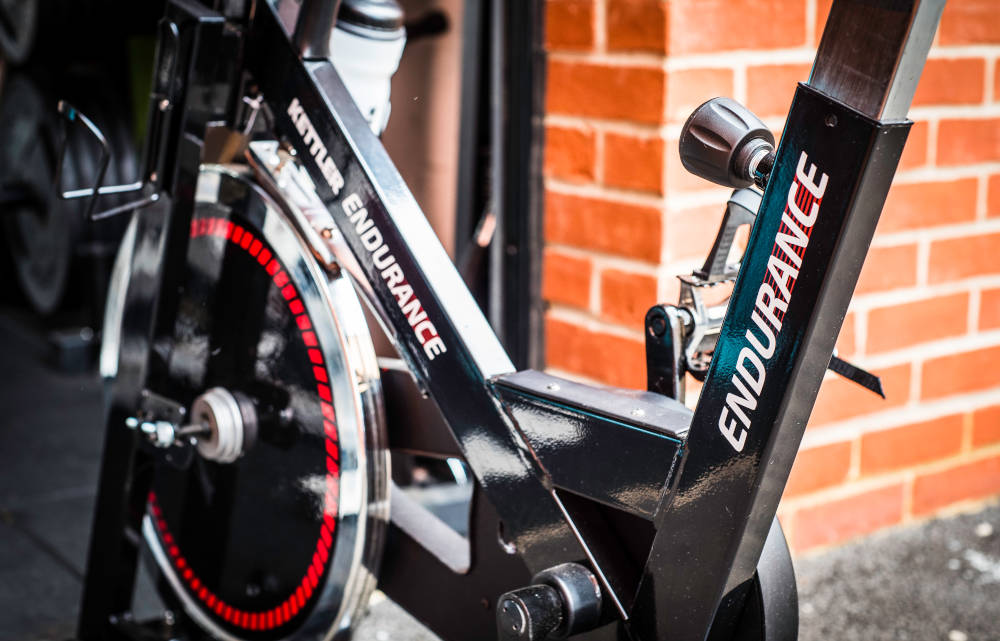 What I have learnt during the many years of training people is that there are different types of training and there are different types of people - there isn't a 'one size' fits all exercise.  We are all individuals and unique and our lifestyles and exercise should also show that.
The sessions I offer are:
1 on 1 Personal Training sessions
30 minute taster sessions
Group Personal Training sessions
30/45 minute group indoor cycle classes
30 minute 1 on 1 boxing training 
Once we start to change our lifestyles and make the choice to do so, we start to increase our self-worth and our confidence begins to grow. Once we change our mind set our body will start to follow.
PT Sessions
What's involved:
60 min session
smart goal setting
nutrition consultation
lifestyle planner
bespoke functional training
1-2-1 Sessions Prices
4 Pack = £170 (£42.50 per session)
6 Pack = £240 (£40 per session)
8 Pack = £300 (£37.50 per session)
10 Pack = £325 (£32.50 per session)
Flash Pack - 12 x 30 minute sessions = £330 (£27.50 per session)
All packs have a three month expiry date from date purchased.
Monthly Rolling Contract (minimum 4 month commitment) - this is the best value package:
TWO 60 minute sessions per week paying £241.67 per month which makes each session a reduced rate of only £27.88
or
ONE 60 minute session per week paying £130.83 per month which makes each session a reduced rate of only £30.19
Group Indoor Cycle Classes
What's involved:
30 min express class
45 min full class
Intensity you control
Burn up to 500 calories a class
Great music
Build up your fitness in a fun environment
Let us take you on a journey of hill climbs, sprints, flat riding and mountain climbs.
We'll help you to reach your cardio fitness by keeping you on the pace with your group and in turn it will lift your personal performance, making you fitter, leaner and stronger!
Please contact me for pricing on 07881 100746.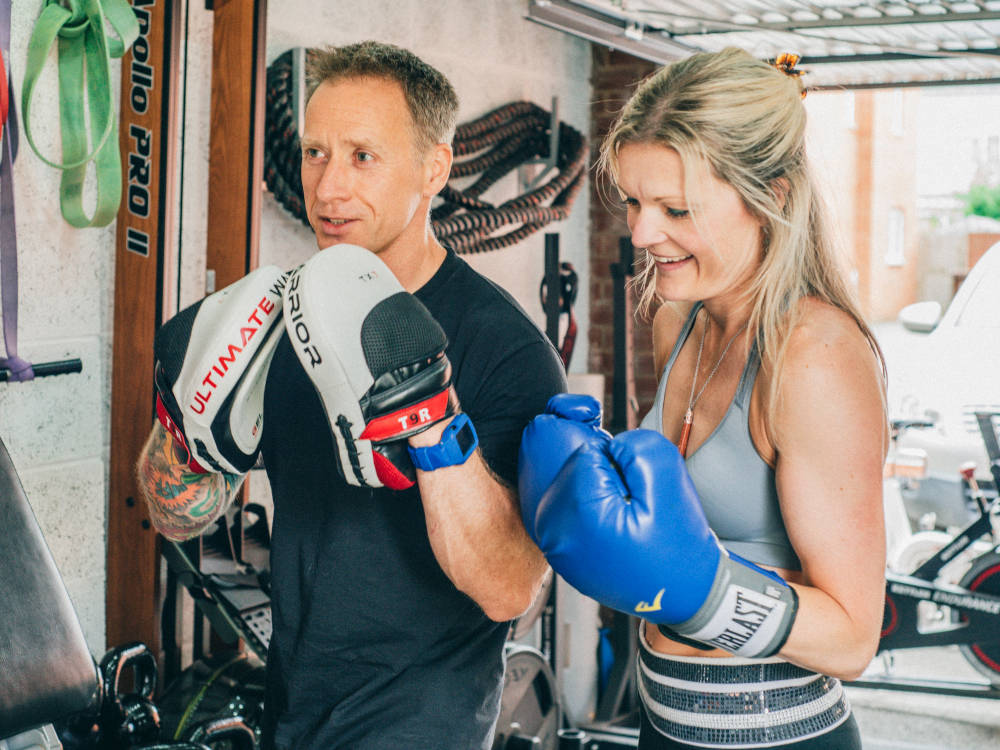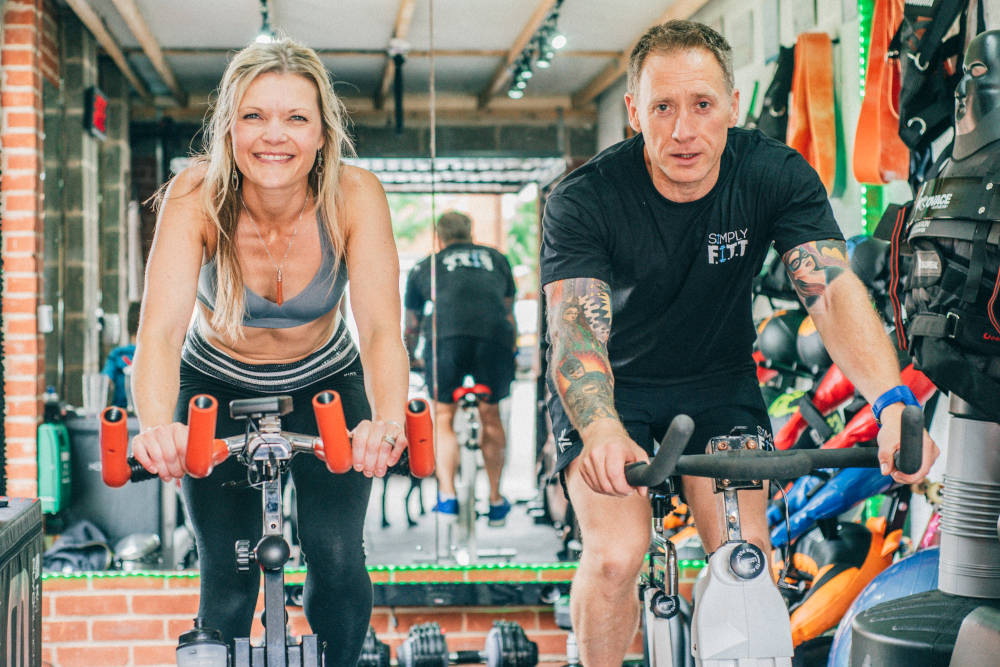 Group Sessions
Whether it's just you and a friend, or a few of you – my group training sessions are a great way to create a sense of camaraderie, boosting energy and building a higher level of determination therefore helping you realise your body's actual strength and ability. But it's also about having fun at the same time.
Bouncing of each other and having banter, can get you to push that little bit harder when its needed.
What's involved:
45 – 60 min session which include warming up, cardio body weight exercise pulse raiser stretching and cool down.
Group Sessions (2 or more people) – please contact me for pricing on 07881 100746.
A 30 min taster session can be arranged for 1-2-1 sessions and is also available for group sessions.
Functional Training
Functional training attempts to adapt or develop exercises which allows individuals to perform the activities of daily life more easily and without injuries.
In the context of body building, functional training involves mainly weight bearing activities targeted at core muscles of the abdomen and lower back.
In rehabilitation, training does not necessarily have to involve weight bearing activities but can target any task or a combination of tasks that a client is having difficulty with. Balance training, for example, is often incorporated into a client's treatment plan if it has been impaired after injury or disease.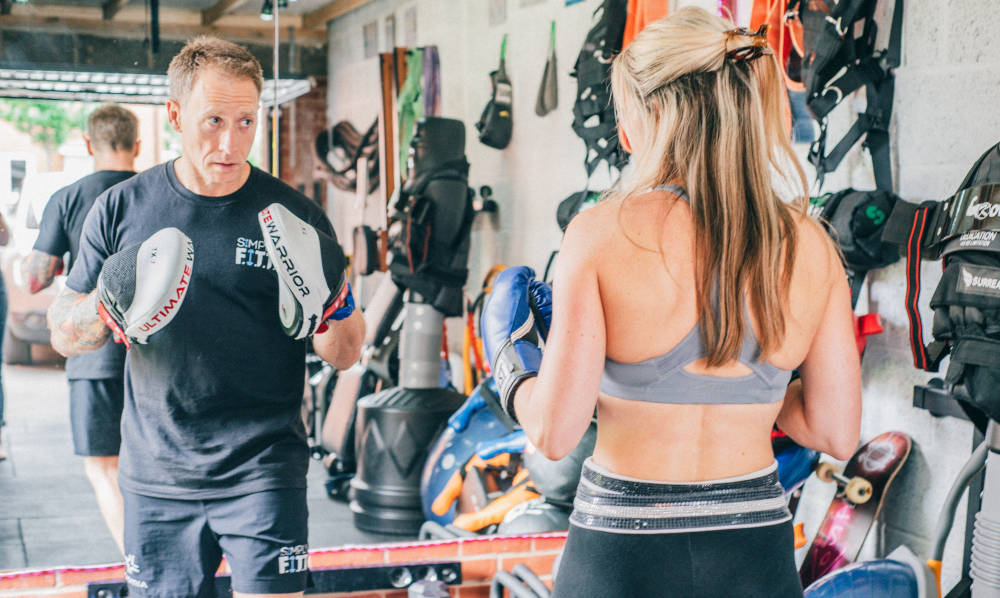 Some options include:
Barbells
Dumbbells
Medicine balls
Kettlebells
Bodyweight training
Physioballs (also called Swiss balls or exercise balls)
Resistance bands
Wobble boards
Suspension Training
Sandbags