"What's a thirty-three year old blind man going to do in the leisure and fitness industry anyway?"
"Trust me; you need to meet this man."
I'm James and I've had an interest in fitness for almost thirty years – it was an infectious habit that rubbed off on everyone around me. Through a series of uncontrollable events, in 1999 I lost vision in one eye overnight and vision in the other deteriorated rapidly after that, leaving me totally blind at the age of 26. After spending four years adapting to my new lifestyle and getting to grips with being a Guide Dog owner, the one thing that helped me get back on track was a rowing machine which I bought using the money I'd saved from quitting smoking. My body remembered what to do and how good it felt to exercise again.
I decide to pursue my passion for exercise as a career, but it took time to prove to the qualifying bodies that I could work in the fitness industry as an equal and fully certified personal trainer. I had an eight year struggle of jumping through hoops and hard work to prove myself to my 23 fellow trainees and nine assessors to become the UK's first Blind Qualified Fitness/Personal Trainer. They quite simply couldn't fail me.
Once I'd successfully completed my qualifications, not only was I able to prove that I could do the job just as well as anyone who wasn't visually impaired, but my efforts also meant that the way the coaching and qualification would be assessed in the future was to be changed for prospective personal trainers. I'm proud to say that my achievement has since helped open the doors for people with visual impairments and other disabilities and enabled them to achieve their goals and find their place in this industry too.
In my 'spare time', I'm an actor. From delivering a monologue to an audience of 400 people to stripping off on Channel 4, four and a half years of tours with the National Theatre and stints on TV – it's all just another string to my bow. But going to the gym and getting trim definitely helps keep my energy high during intense performances and long days on set.
Following a great seven years in the leisure industry having earned several achievements and awards (including becoming a Les Mills RPM™ Instructor) I've decided to go it alone. Well, almost alone… my Guide Dog, Disney, makes a pretty good companion in the gym!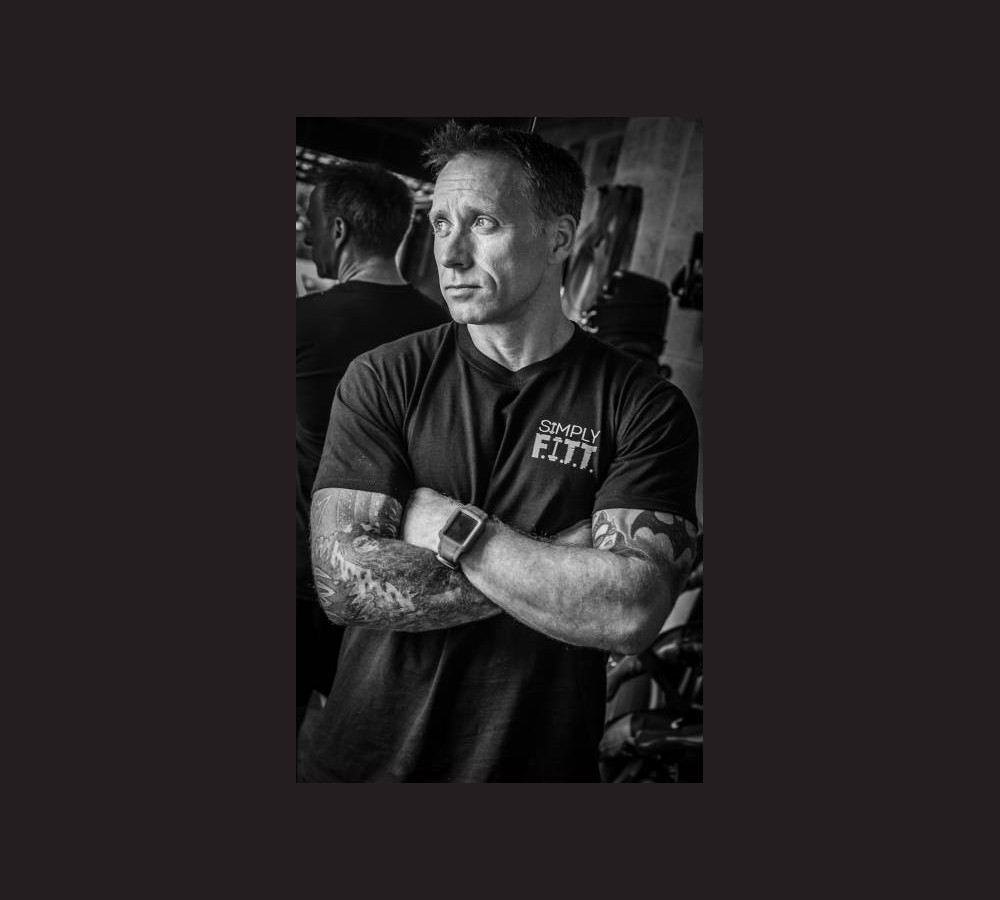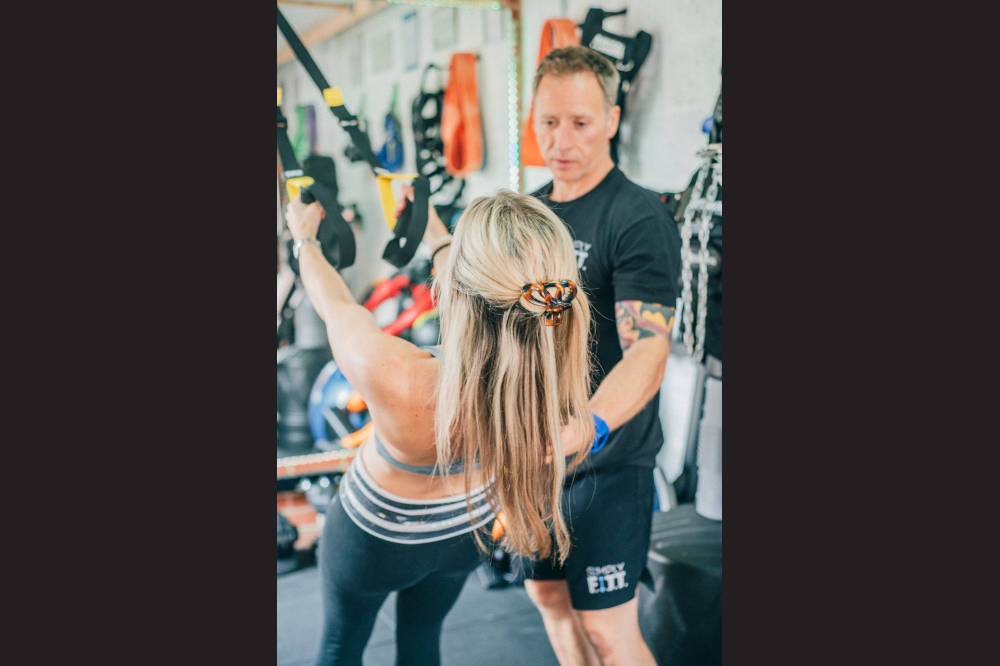 Qualifications
As well as being a fully certified personal trainer, I've completed a number of training programs and have achieved the following fitness and wellness qualifications.
YMCA CYQ Level 2 – Fitness, Nutrition & Anatomy
YMCA CYQ Level 3 – Advanced Fitness Instructor, Personal Training, Nutrition & Anatomy
Reiki Spiritual Practitioner Qualified Level 2
Insure4Sport® insured
St. John's Ambulance – Sports First Aid qualification
REPs registered
Nutritional Specialist Diploma – Level 3
Life Coaching Diploma