Maximize your potential whether it's fat loss, muscle growth, or general fitness
These four principles of fitness training are applicable to individuals exercising at low to moderate training levels and may be used to establish guidelines for both cardiorespiratory and resistance training.
The FITT principle is used to guide the development of unique and bespoke fitness plans that cater for an individual's specific needs.
F.I.T.T. stands for frequency, intensity, time, and type of exercise.
Frequency - decide how often to train.
Intensity - choose how hard to train.
Time - decide for how long to train.
Type - decide which methods of training to use.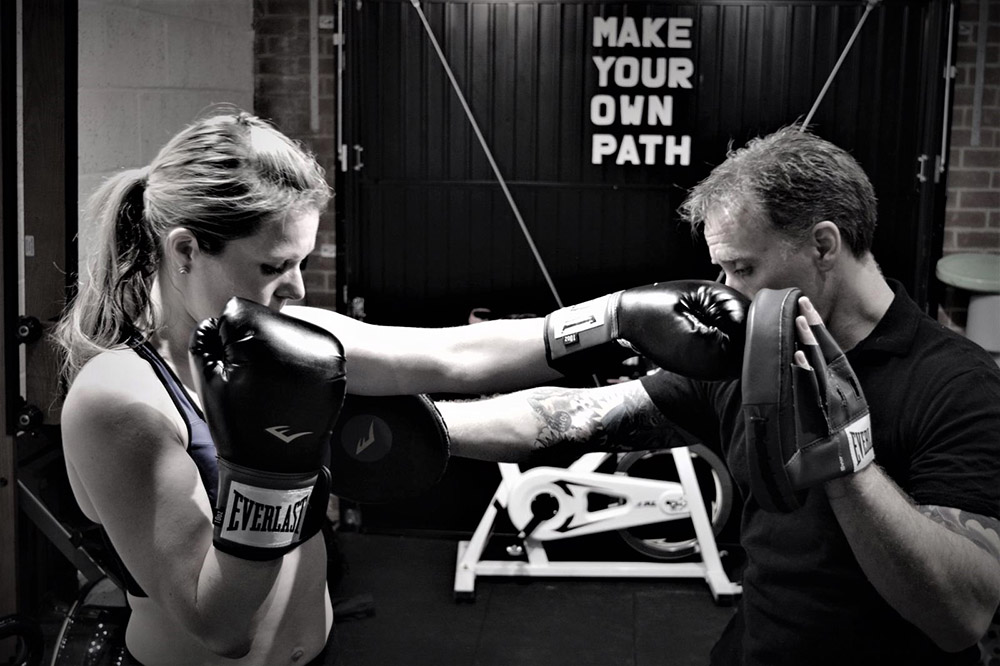 "I chose James as my PT because he seemed to understand intuitively about where I wanted to go with my training.
Training with James was always fun and encouraging yet pushed me to the maximum I had on the day.
The variation of each session was great and acknowledgement of my progress.
I would recommend James to new clients and have encouraged my daughter and friends to partake in his classes and PT sessions.
My goals over the 7 years I trained with him varied from fitting into my wedding dress to partaking in cycling challenges overseas and in the U.K. And with James never ending encouragement I cycled 450kms in Africa in 2015 and also Vietnam and Cambodia in 2016, raising money for Cancer charities. He also helped arrange a spinathon to help raise money for the charity. He has an enormous amount of generosity of spirit towards his clients and is happy to help in whatever way he can to help each individual achieve their goals."
Myfanwy
I'm James, my job is to guide you through specialised routines to help you reach your own fitness goals and help you achieve your ideal body shape but I'm also here to add a bit of fun to take your mind off all the hard work! Press PLAY on my short video to find out more.
Every session with James is something to look forward to. Not only do you get an amazing workout, but the whole feel of the session is chilled and fun.You can certainly tell that James knows what he is talking about, and he is great at explaining what you are doing and why.I like that James is able to adapt to my needs and ability, but also makes sure I work to the best of my capabilities!The gym area is very well equipped and is a comfortable and well designed space.I would certainly recommend Simply Fitt if you are looking for a PT.w

Katie Kann


9/04/2018

Great session with James, he is very dedicated to helping you achieve your goals and also maintain them with his knowledge of nutrition and lifestyle. I play a reasonable level of competitive sport and I am looking for a very specific work out to improve my movement and flexibility, James went above and beyond to research techniques from elite level sports people and then taylor them for my needs. Really please with the results!

Paul Alexander James


4/23/2018

A great personal trainer for all abilities, went along for a class with my mum, had a great time but still got a hell of a workout in too!

Huw Day


4/10/2018

The best.. it's tailor made not one size fit all exercises, private and comfortable. These guys know how to motivate their client and get you working.

Yasmin Phillip


3/16/2018

Had my first session today with James, and I absolutely loved it! Such a great feeling, felt so comfortable and relaxed. Was worked hard and at all times was reminded to let James and Ashton know if I felt any pain or faintness. So professional and friendly, really looking forward to the future being fit and healthy. So looking forward to my next session, would highly recommend! Many thanks!

Emily Bousfield-caterer


3/06/2018

Well what can I say apart from Thank you James really enjoying the sessions that I have had with you so far. I am amazed at all you knowledge and ability in helping us achieve our ultimate goals. Sessions are tough but we have fun and even a bit of a laugh too. Thank you for your guidance James.

Liane Sheppard


2/22/2018

James is attentive, professional and full of knowledge. He's also hilarious! I love training with James. He challenges me every session and I leave feeling great! I can see the change to my body already! I always look forward to training now whereas I used to begrudge it and find it hard to get motivated I honestly couldn't recommend him enough!

Sophie Cowin


1/09/2018

You can read my review and thoughts in the comment below.

Lara Wadey


1/08/2018